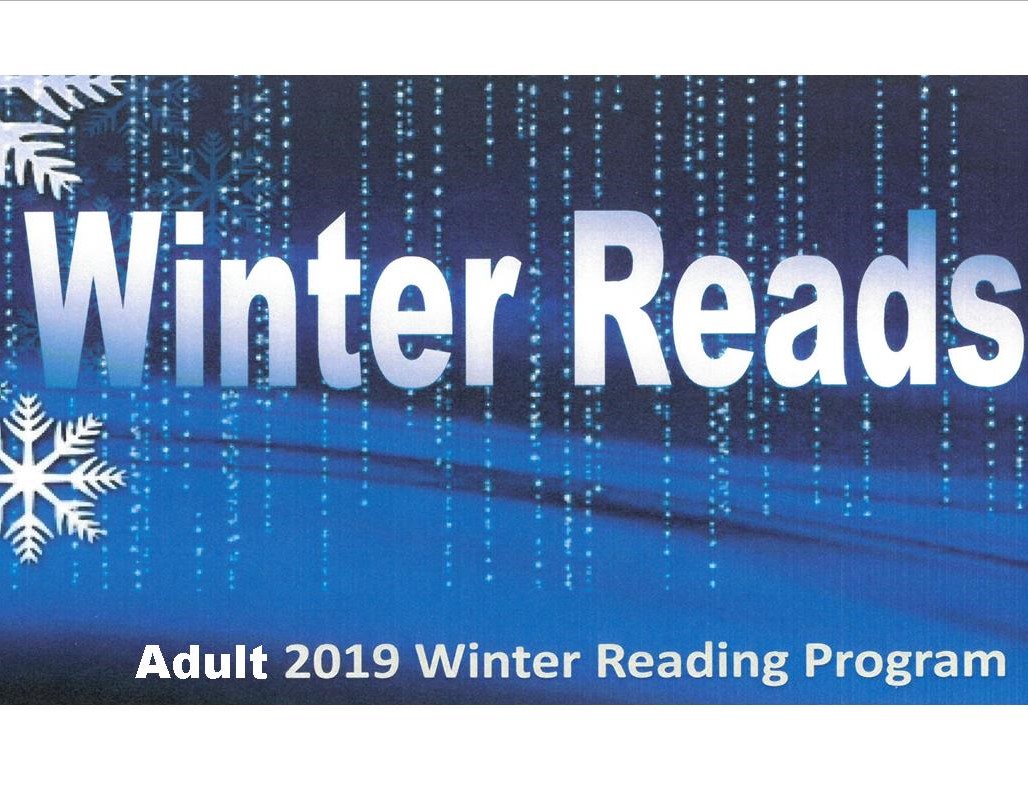 The Adult Winter Reading Program has returned to the library! After the first four books read, patrons may choose a mug or bag as their prize.  After reading eight books, participants select from a tray of sweets or other unique prizes. Those who read 12 books will be able to pick out a gently used book from an assortment of books provided by the Friends of the Library!
If you're looking to mix up your usual winter reading, try out one
or all of this year's bonus book challenges:
Discover a "new" author!
(Pick a book by an author you have not read before.)
Read a book with your favorite color on the cover!
Read a book set in Minnesota.
For every bonus book you read, you earn entry into a raffle prize drawing
(maximum = 3 entries per patron)
The Winter Reading Program will culminate on March 15th. Those who read twelve books will earn a movie ticket to the State Theatre for Friday, April 12, 2019.
Join us through these winter months in this celebration of reading.
See you at the library!