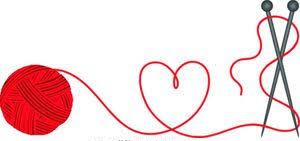 Stay Safe MN is the new tagline that can be seen in the news and across advertisements. More and more Minnesotans are finding themselves at home in an effort to keep their communities safe. Your taxes are done, your paperwork is shredded, and now you are looking for something "new" to do.
You're in luck! Knitting pro and enthusiast Carolyn Ulrich is asking people to pull out their yarn and knitting needles because she has just the project for you! Beginning in April, Carolyn will share detailed instructions on how to knit a bamboo stitch hat. You can make a hat for yourself or make a holiday gift for a friend or a loved one!
Please watch here or the library's Facebook page to access these instructions.
Happy knitting!