While all Pioneerland Library System buildings remain closed to the public due to the coronavirus pandemic, we are pleased to offer No-contact Curbside Pick-up of library items at this location. You may place items on hold using the online catalog. Please contact the library if you have questions or need assistance in using this service.
Here is a sample of some of the "new" books at our library…there are many more to check out!
New books can be requested at https://iii.pioneerland.lib.mn.us/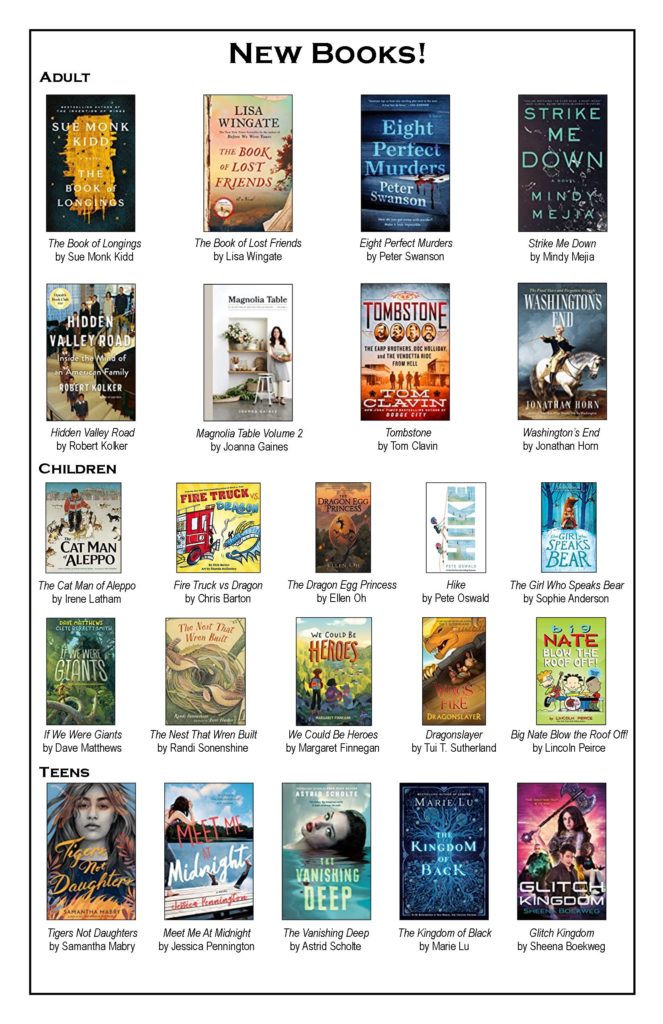 The Pioneerland Library System Online Catalog is available. To place holds using the online catalog, you will need to create a personal pin number.
For instructions on how to create a pin,
please click on this link:
https://iii.pioneerland.lib.mn.us/screens/help_pin.html
If you have any questions,
please call the library at 320-587-2368.
If staff is not available, please leave a detailed message. Thank you!