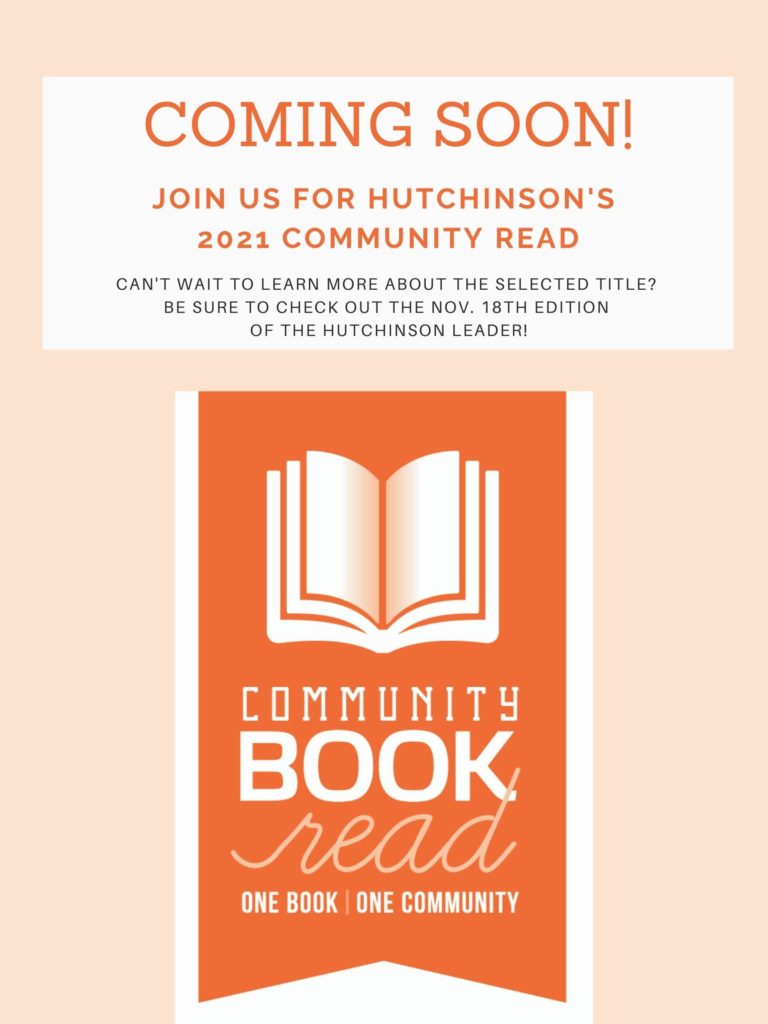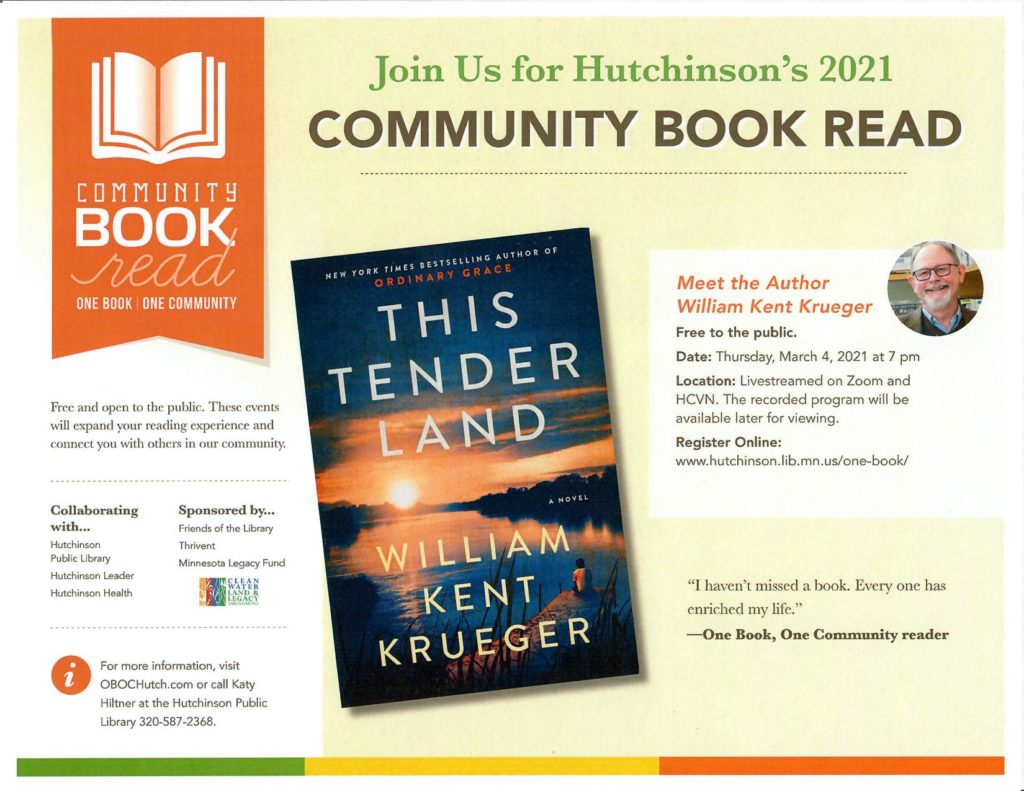 OBOC Program Registration
Meet the Author: William Kent Krueger
Join in Hutchinson's 2021 One Book, One Community Read. Read the book and then join in a "livestreamed" author program scheduled for March 4, 2021.
Copies of "This Tender Land" are available for check out at the Hutchinson Public Library  or may be purchased at CashWise or The Village Shop.
Registration required. To sign up for this virtual author program, please complete this registration form.