Summer Reading
Dig Deeper: Read, Investigate, Discover
There are NO signups for summer reading this year.
Use this BINGO card to complete reading challenges throughout the summer. Try to get a BLACK OUT  BINGO!
Print off the reading log and activities pages. To print: Click the image of the reading log/activity page it should pop up as an image with an option to print.
The logs and activity pages that are returned for each month will be entered into a monthly prize drawing.
Make sure your FIRST AND LAST name and a current PHONE NUMBER are on each page you send in.  We need names and phone numbers in order to contact the winners for the prize drawings.
When you complete the logs, activity pages, etc. please send a photo of the completed page to rachelle.golde@pioneerland.lib.mn.us.
Deadline for turning in the teen reading log is August 22nd (August 22nd is the last day of the summer reading program).
There will be multiple prize drawings at the end of August for all teen logs that have been returned.
Please contact us if you need assistance in accessing materials for summer reading. PHONE: 320-587-2368 OR email rachelle.golde@pioneerland.lib.mn.us
Happy reading!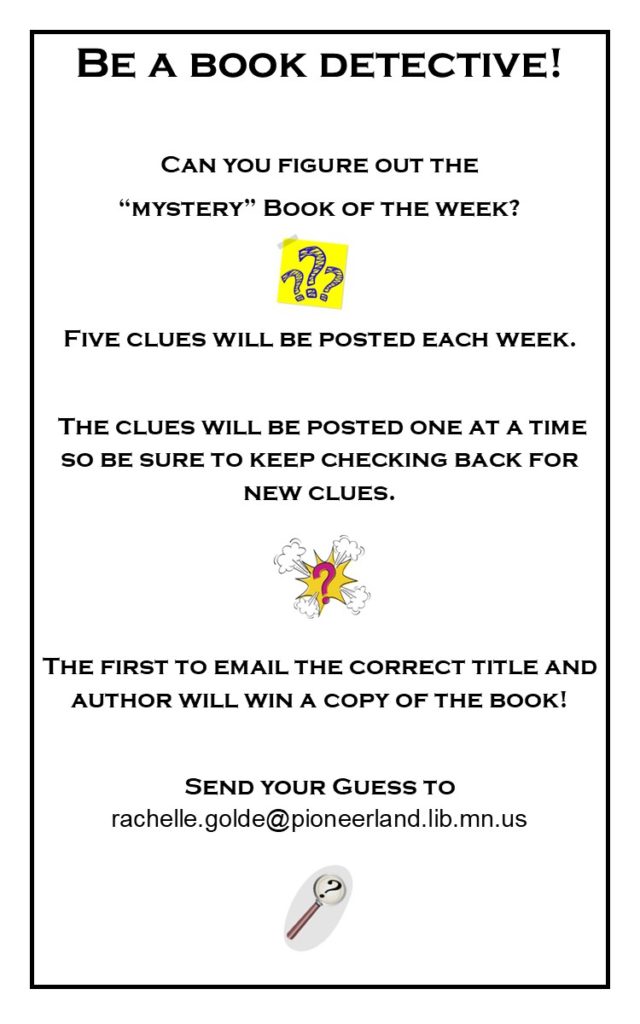 Mystery Book #5
Clue #1: Fairy tale retelling
Clue#2: Wonderland
Clue#3:Nightmares
Clue#4: Magical weapons
Clue#5: Modern Day Alice
We have a winning guess! This week's mystery book is "A Blade So Black" by L.L. McKinney.
Mystery Book #6 clues will be posted on Monday, July 13th.
---
Learn How to Make a Movie!
Teens Write
Writing submissions for June, July, and August's writing prompts will be accepted until August 22nd.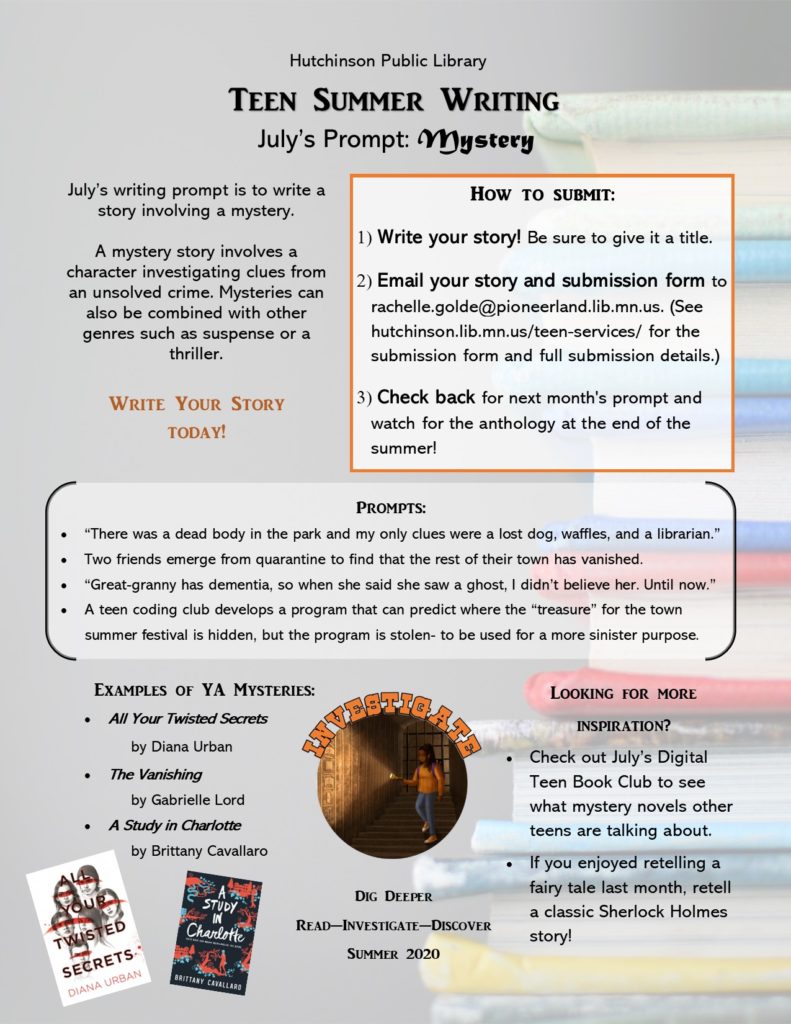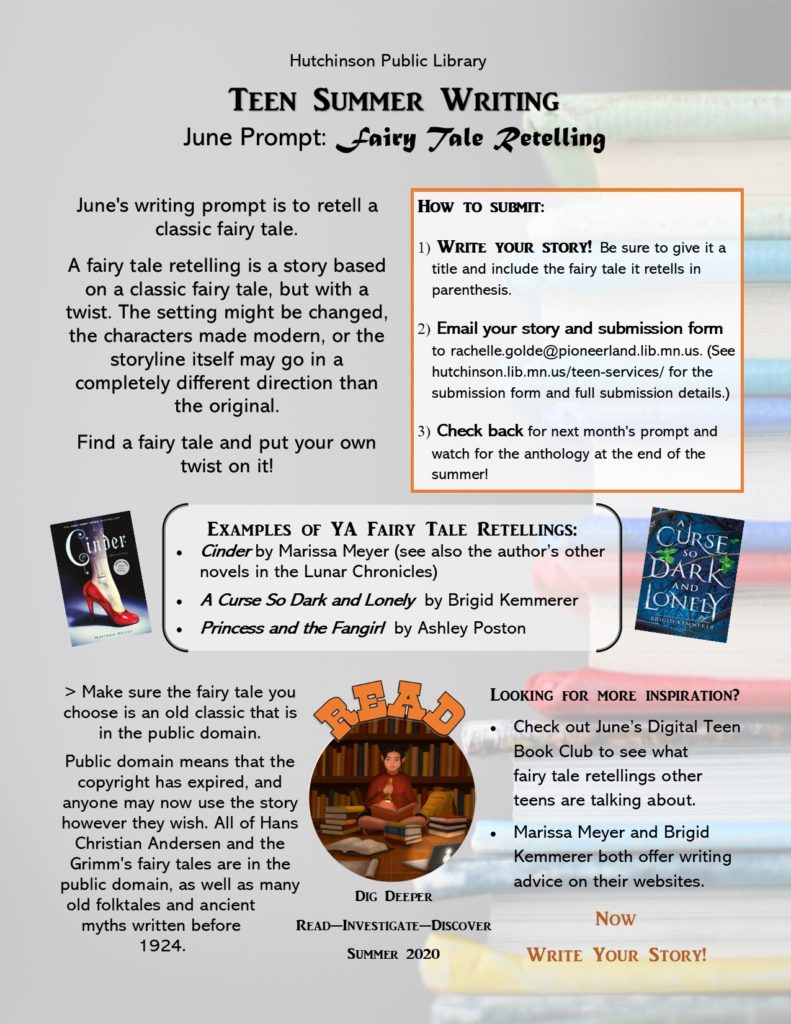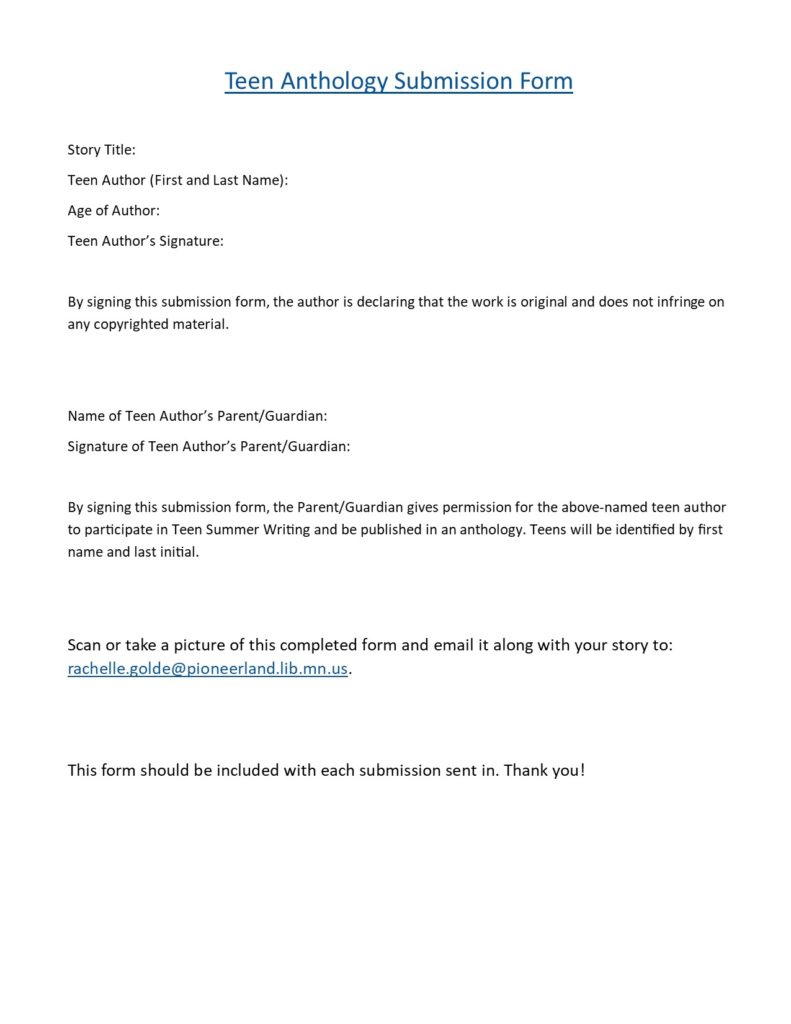 ---
It's Lit- Teen Book Club
Correction in date from video: The Twitter conversation for Teen Book Club will be on Tuesday, July 21st.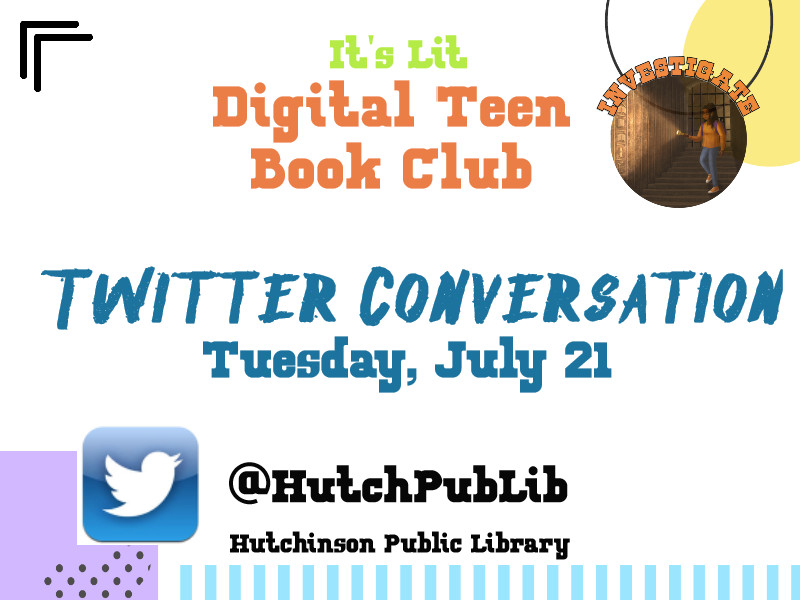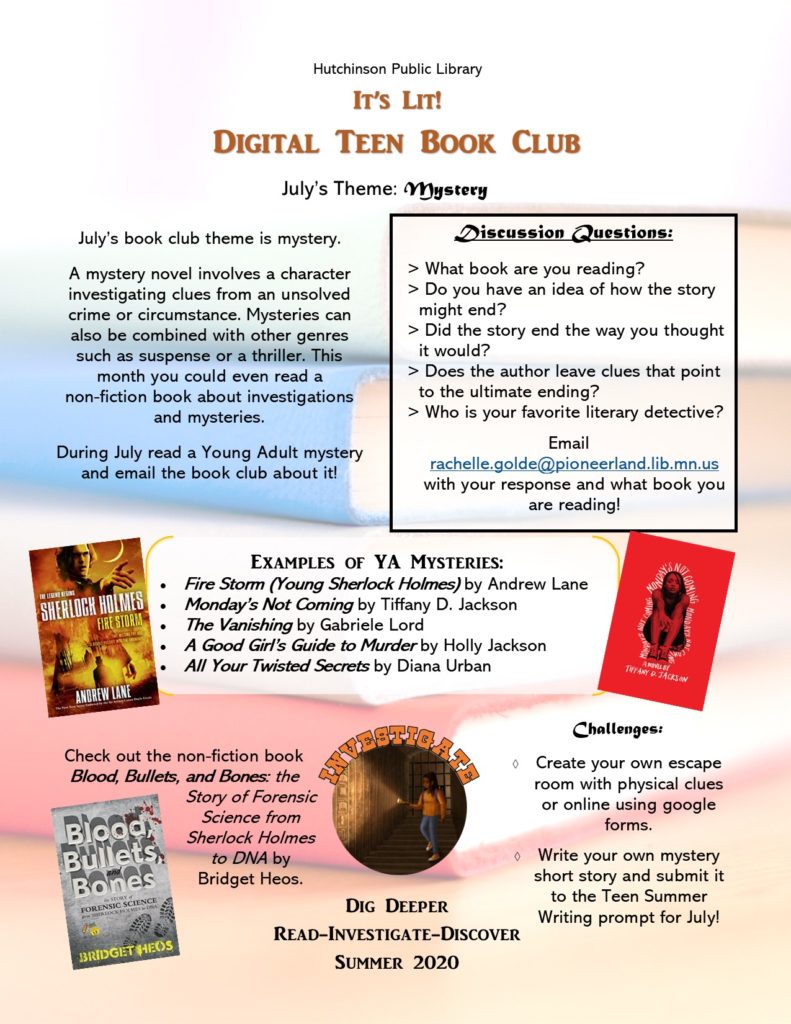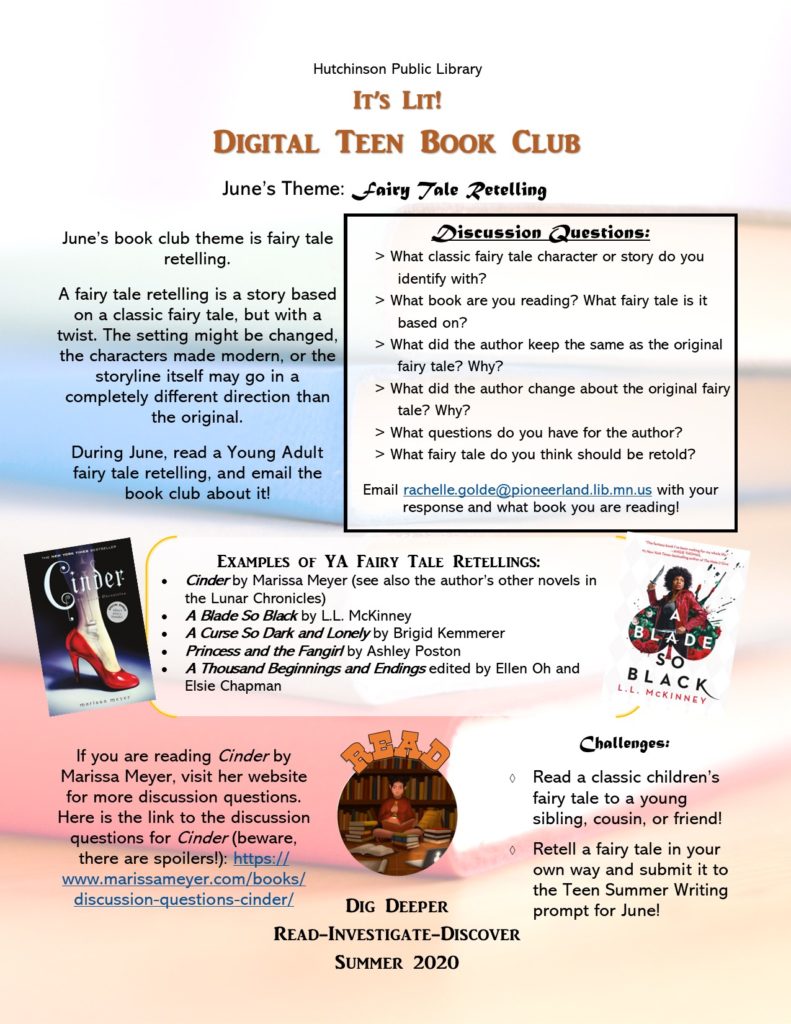 ---
CODING CLUB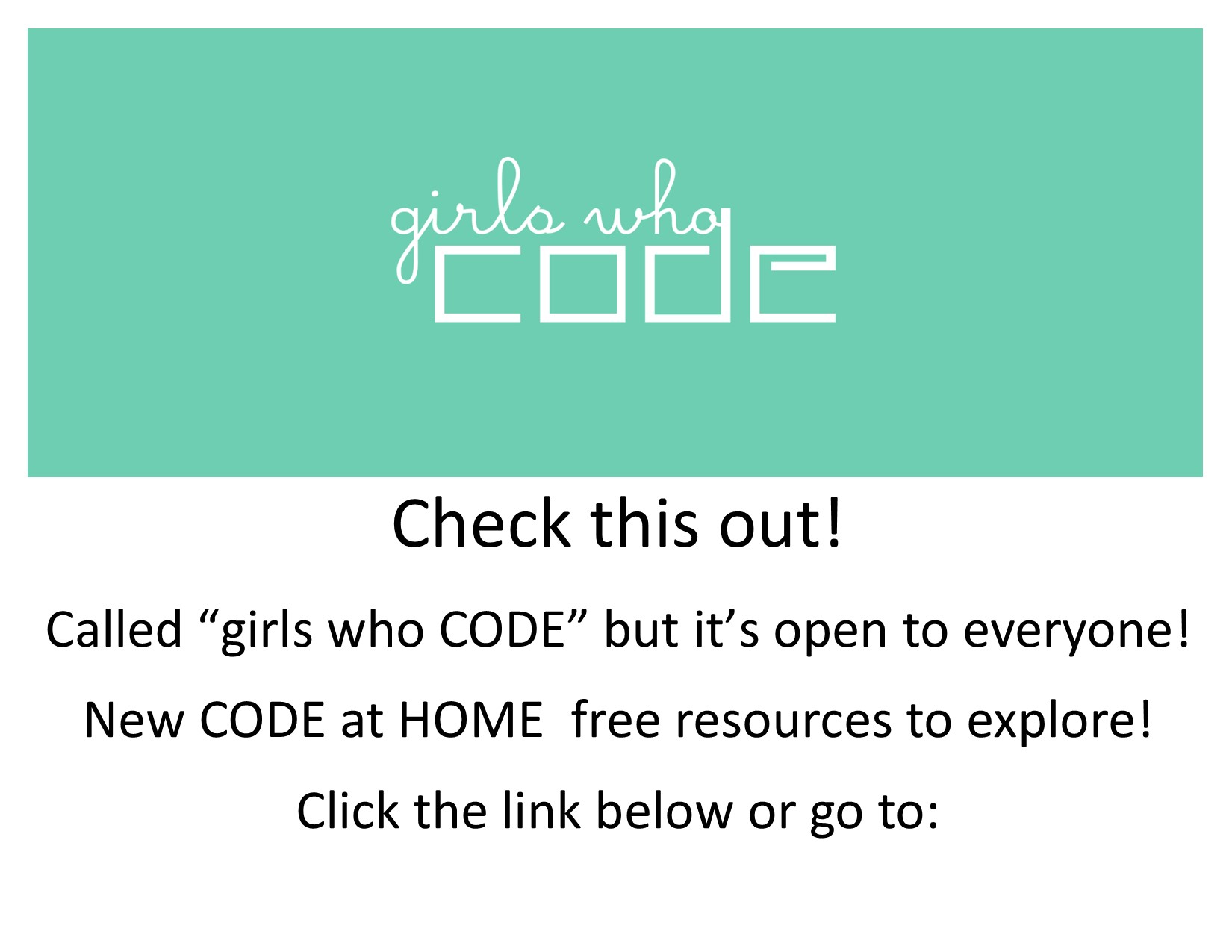 ---
LEGO CLUB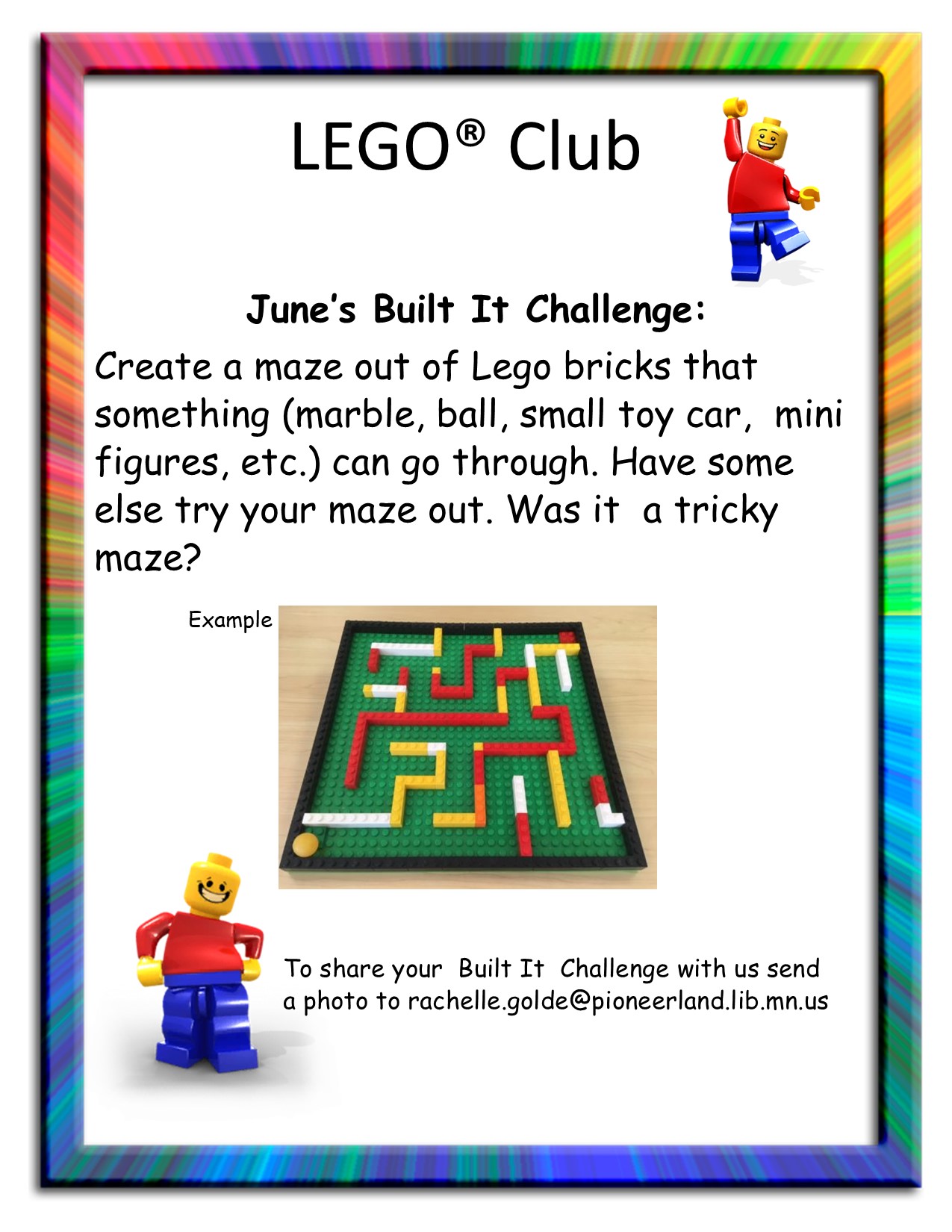 ---
OTHER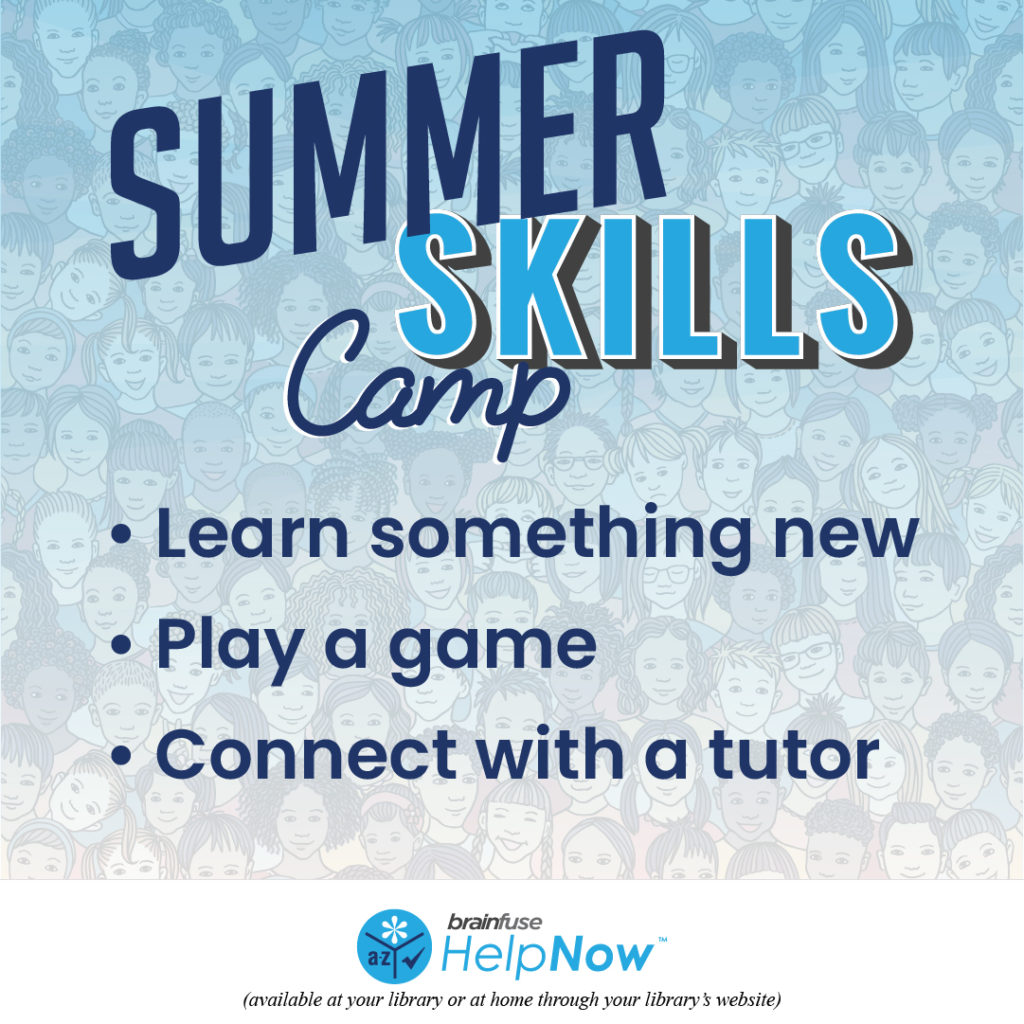 https://www.pioneerland.lib.mn.us/learning-tools/
MAKE IT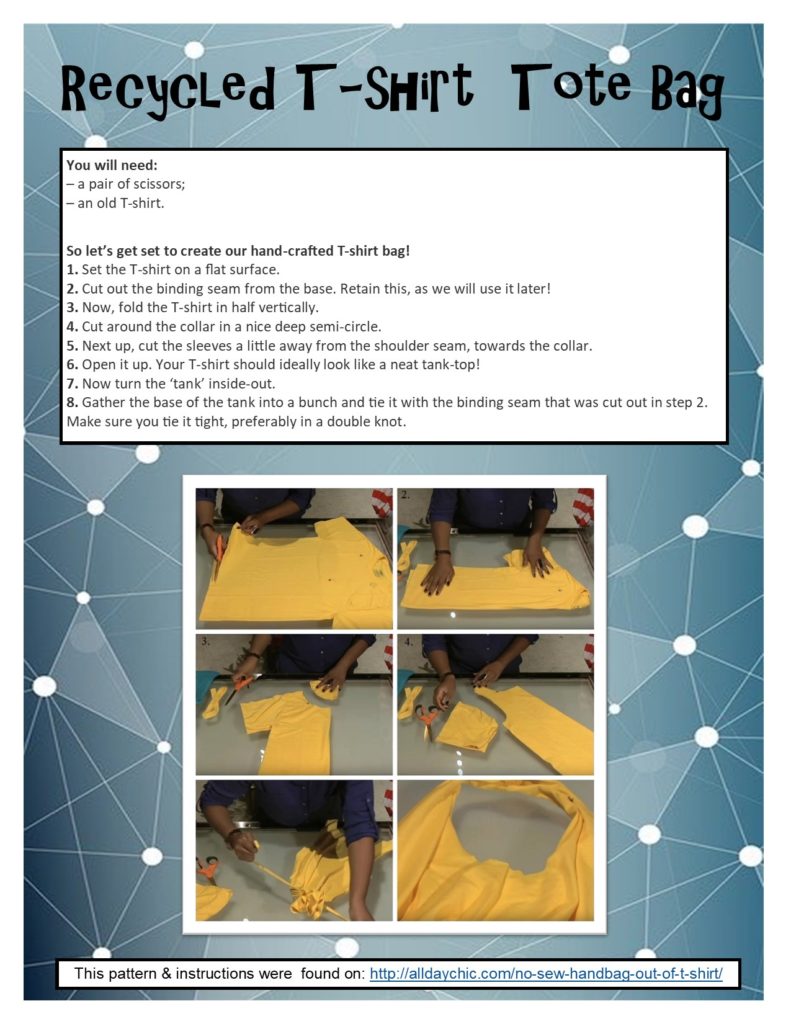 * * * * * * * * *
Middle and High schoolers check out this podcast featuring the author of "Free Lunch!"


https://event.on24.com/eventRegistration/EventLobbyServlet?target=lobby20.jsp&eventid=2238907&sessionid=1&key=0FB90ED18BF7F20C3D6BC4B19DCB4CF9&eventuserid=281391870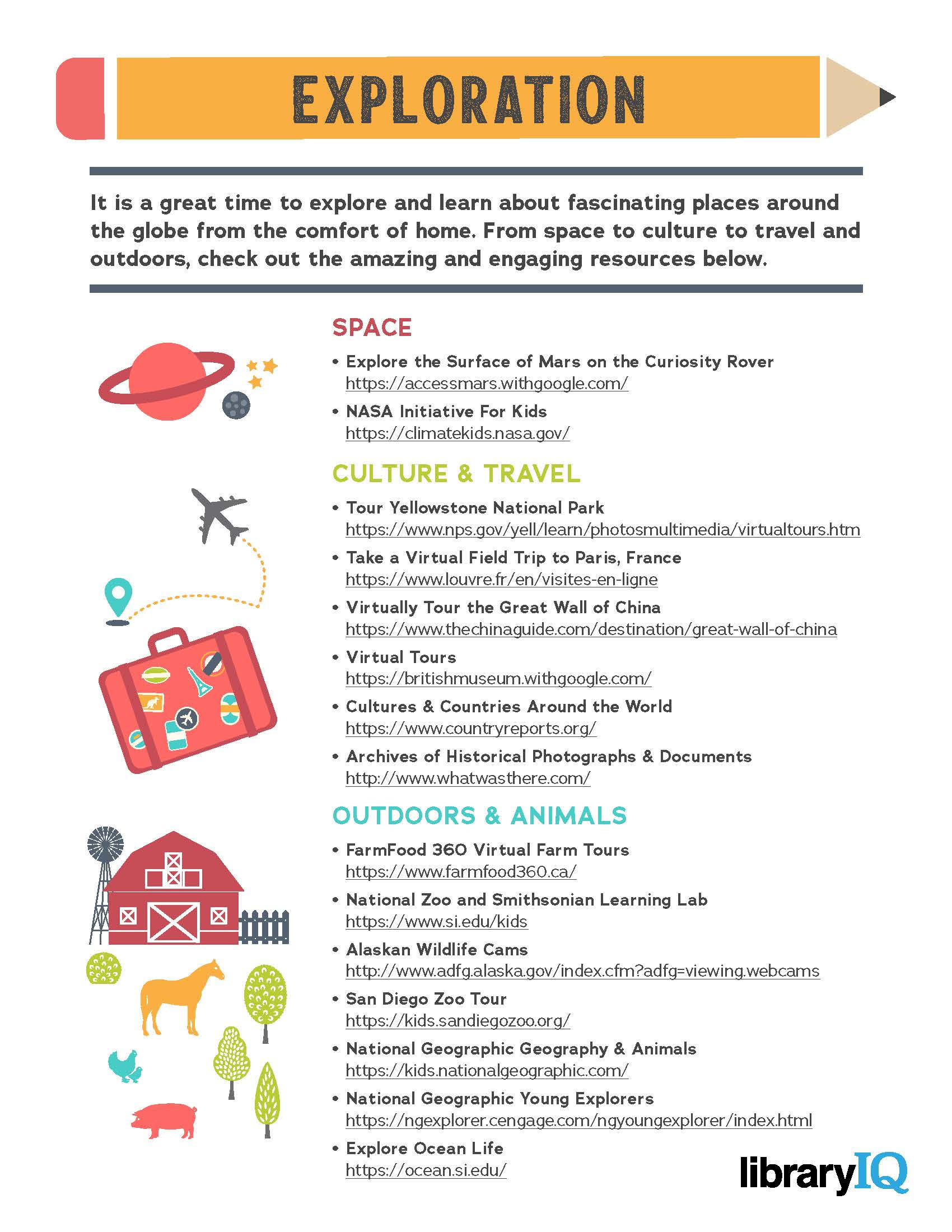 Rachelle Golde
Teen Services Librarian
rachelle.golde@pioneerland.lib.mn.us