Starting June 22nd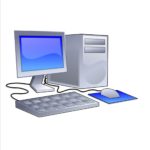 Beginning June 22nd, the Hutchinson Public Library will offer Computer Use by Appointment Only
While the building remains closed due to COVID-19, 1-Hour appointments will be available
Mondays, Tuesdays, Wednesdays, and Thursdays 10:00 a.m.-3:45 p.m. 
Please call 320-587-2368 to schedule an appointment. No walk-ins will be allowed into the building.
Just need to print? Try the library's e-printer. (Maximum 10 b & w pages).
For instructions on e-printing, please click here: ePrinting Instructions
Before printing, please call the library at 320-587-2368 to notify library staff you are printing materials.
Once the materials are printed, library staff will call you and the materials will be available via sidewalk pickup hours.