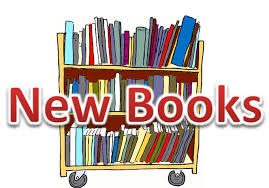 Throughout the summer we received several new books on a variety of subjects.  Hutchinson Library employee and library science school graduate student, Liz Marcus, researched and selected many of these titles.  We are grateful for all the work she put into improving and updating our collection on a variety of important subjects.  An annotated list is included below.  Let us know if you found these books helpful or if you have further recommendations for books on these or other topics.
On Death and Dying:
Final Gifts: Understanding the Special Awareness, Needs, and Communications of the Dying
by Maggie Callanan and Patricia Kelley
Hospice nurses Callanan and Kelley share their more than twenty years experience tending the terminally ill.  They share the near –miraculous ways in which the dying communicate their needs and reveal their feelings.  This is filled with practical advice on responding to the needs and requests of dying and helping them prepare emotionally and spiritually for death.
The Needs of the Dying: A guide for Bringing Hope, Comfort, and Love to Life's Final Chapter (10th Anniversary Edition)
by David Kessler
This book identifies key areas of concern for dying patients and their caregivers:  The need to be treated as a living human being, the need for honesty, the need for spirituality, and the need to be free of physical pain.  A student of Elisabeth Kubler-Ross, Kessler helps readers find a way to say good-bye using the right words which can be so difficult to find.
On Care Giving
Sandwich Generation's Guide to Eldercare
by Kimberly McCrone Wickert, Danielle Schultz Dresden, and Phillip D. Rumril
This contains some great practical advice for balancing the demands of caring for an elderly loved one while raising a child/children.   This includes creating an eldercare plan, including all the health and legal documents, choosing the right level of care, involving other family members, preventing caregiver burnout.  It includes useful checklists, worksheets, action plans, and lists of questions to ask.
Caring for Aging Parents: A Wise and Practical Guide to Navigating the Complex World of Family Elder Care
by Dr. Linda Rhodes
All aspects of elder care are discussed, including determining the best living options, understanding insurance, managing legal matters, how to act as your parents' medical and financial advocate, and how to ask the right questions of health care personnel.  Guidance is offered, as well, on communicating parents' needs to siblings so everyone can focus and participate in the care.
On Freedom from Stereotypes
Sister Citizen: Shame, Stereotypes, and Black Women in America
by Melissa V. Harris-Perry
Unveiling the stereotypes held of black women and with it the complex challenges and hurdles they face in the twenty-first century, the author explores the question, "What does it mean to be a black woman and an American citizen?  This books challenges the reader to think about what it means to be a black woman in America who seeks to access the rights of citizenship.
The author is a professor of political science at Tulane University, the founding director of the Anna Julia Cooper Project on Gender, Race, and Politics in the South, a columnist for "The Nation", and host of MSNBC's Melissa Harris-Perry show.
Fighting Chance: The Struggle over Woman Suffrage and Black Suffrage in Reconstruction America
by Faye E. Dudden
The author reexamines a crucial moment in American politics, providing a welcome addition to the history of the woman and black suffrage movements.  It clearly explains how Stanton and Anthony advocated both universal suffrage (regardless of race of sex).
On Mental Health
Freeing Your Child From Negative Thinking
by Tamar E. Chansky, Ph.D.
When Dr. Tamar Chansky realized that roughly half of the children she sees in her clinical practice exhibit "negative thinking", she analyzed the underlying causes which provided numerous strategies to help parents and their children manage negative thought, build optimism, and establish emotional resilience.  These strategies included helping children learn to "right-size", rather than supersize their problems, therefore buffering themselves from feelings of disappointment, failure, and frustration.  A helpful and practical book.