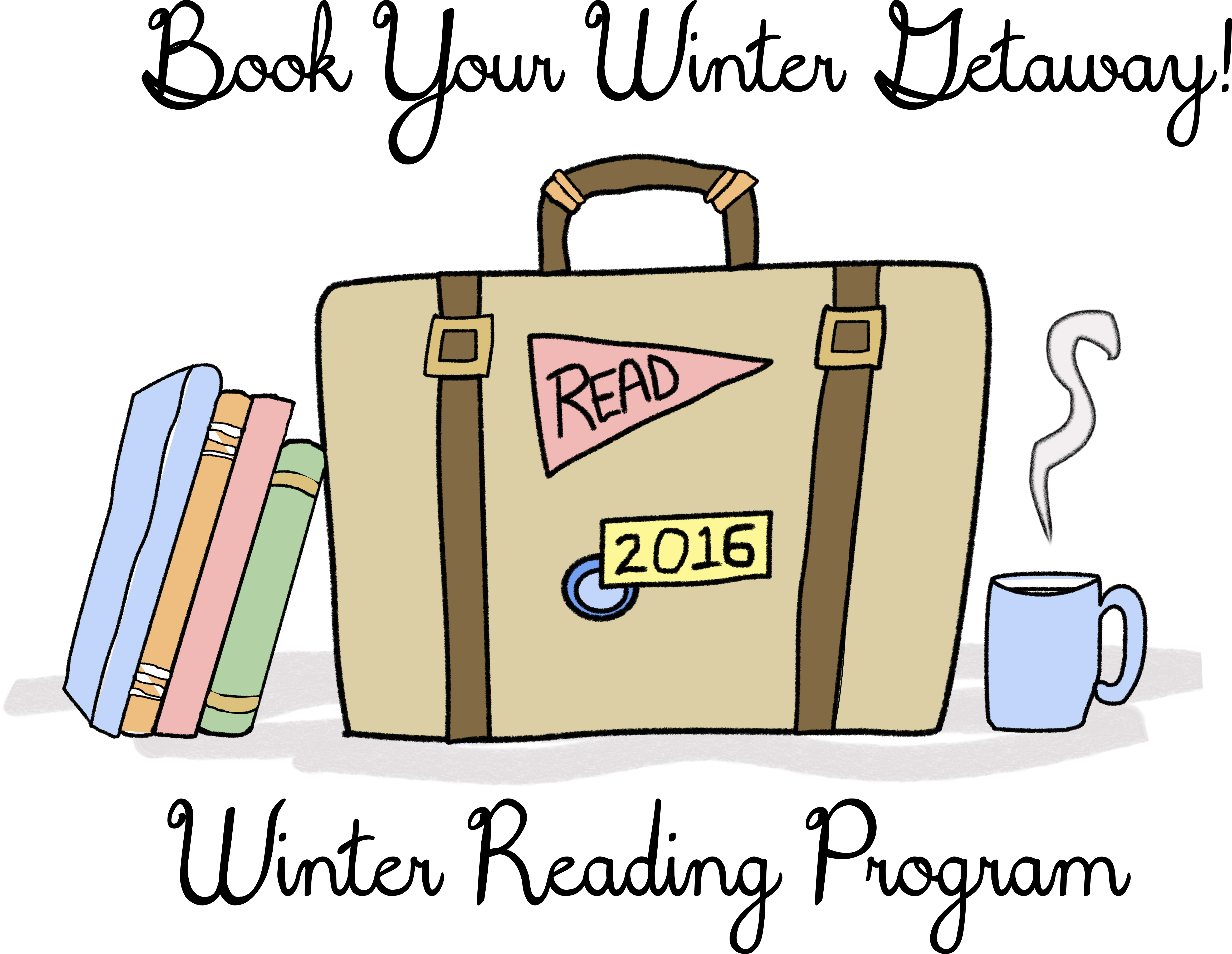 The Winter Reading Program theme this year —  "Book Your Winter Getaway" — is the same as in 2015, but the graphics have quite a different look.  The artwork, designed by Lydia Luciano, conjures up a feeling of escape from a Minnesota winter to a warmer climate.  Snowbird vacations are not possible for everyone, however, books can provide the same much needed escape and they are available right here at the library!
The program kicked off on January 4, 2016.  After the first four books read, patrons may choose a mug or bag as their prize.  After reading eight books, participants select from a tray of sweets or other unique prizes.  The program will culminate on March 11th.  Those who read twelve books will receive an invitation to an elegant dessert buffet on Friday, April 1st, at 7:00 p.m. in the library.
It is not too late to participate.  Join us through these winter months in this celebration of reading.  See you at the library!